Screw Tips
A full range of screw tip assemblies for most manufacturers, including Sandretto, Arburg, Krauss Maffei, Negri Bossi, Demag and Engel. Popular sizes from our extensive stock.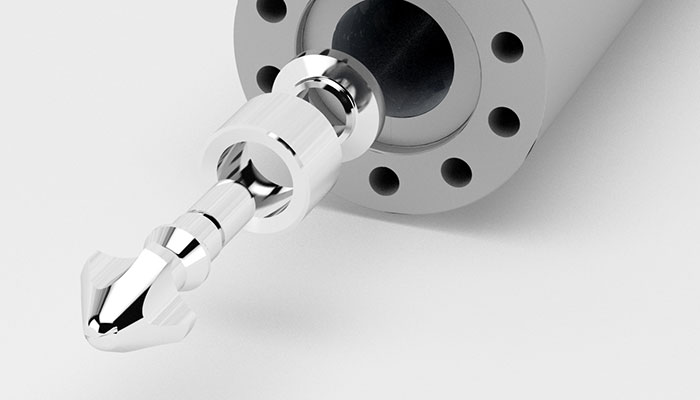 Importance of screw tips
During the injection phase, the proper flow of the material is permitted by a good seal between the valve and the fifth wheel cylinder. The essential features this component must have are to:
Avoid any stagnation points
Avoid flow restrictions
Allow a perfect seal with the cylinder
Another element which cannot be underestimated is the geometry of the screw tip, which is strictly related to the processed polymer.
Standard screw tips
The design is universal and it is coated on the surface of the flights with Eutalloy 1009; sliding ring and check valve seat are tempered.
Mixing screw tips
This allows a high efficiency in the mixing, regulated through the number of projections which are distributed in multiple lines. There is no loss of load, it is applicable on each press model without modification.
Ball screw tips
This tip has a longer lifetime and is especially suited for big diameters. It is possible to supply it in different materials, according to the customer's needs, with eventual application of surface treatments.
Special Screw tips
This screw tip valve has a zirconium oxide sintered ceramic insert while tip and check valve are tempered in stainless steel. This technology can be used in order to solve extreme problems of wearing.