Screws
The plasticising screw is an element of infinite importance in the plasticising cycle, high-quality materials combined with the innovative design and geometry ensure your process is optimised to the full.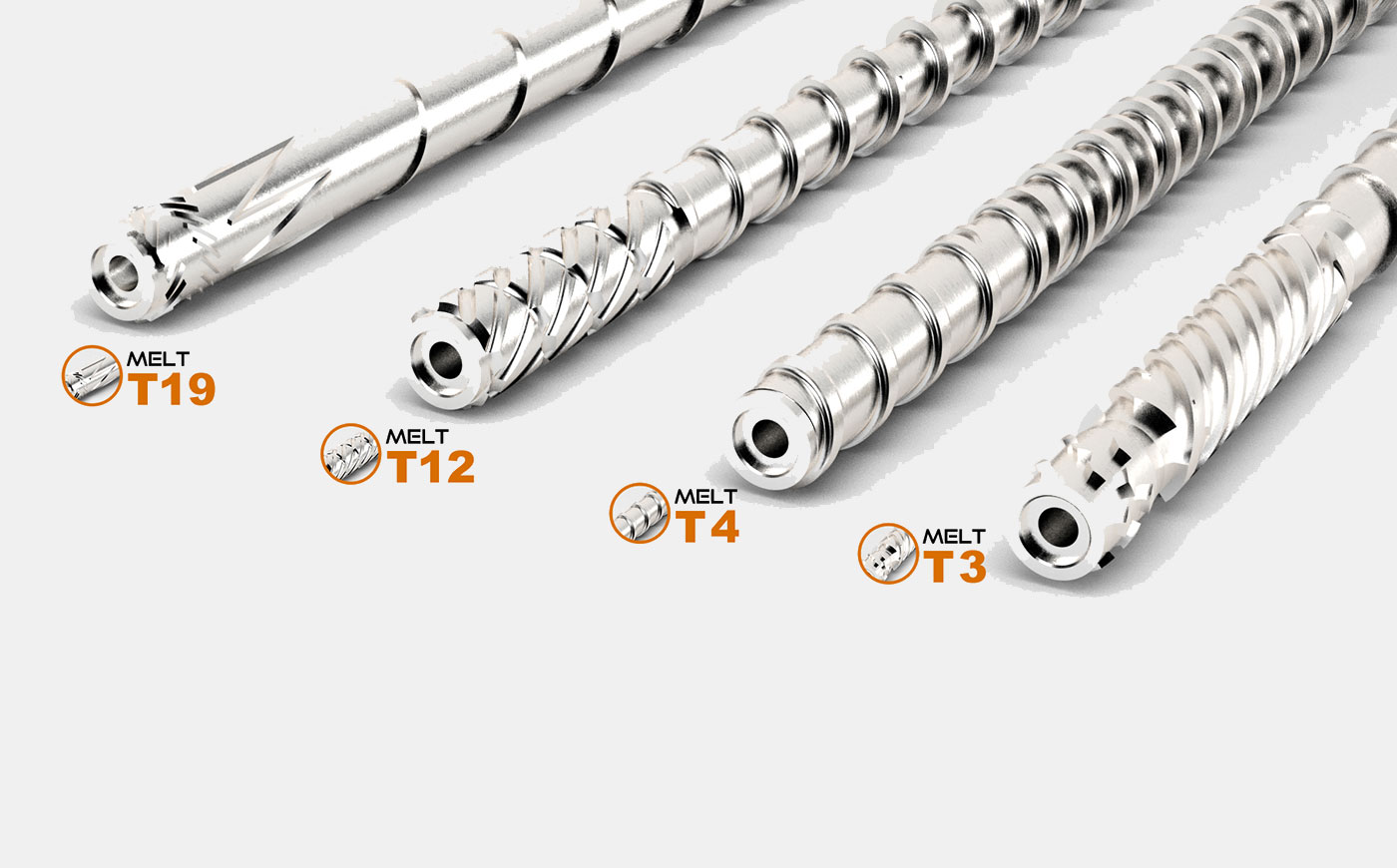 Important fact
One of the most important features of the screw is that it must have a high plasticising and homogenisation capacity suited to the polymer being processed.
For this reason the geometric profile of the screw must be appropriate for the type of production. Finding a suitable geometry is one of the necessary steps to improve the homogenisation and achieve a higher quality product, this results in an economic advantage, reducing production waste, reducing cycle times and facilitating energy saving. Our supply chain experts have developed over the years various screw profiles that were born from the needs of customers and are able to solve problems like lamination and increase the quality of the products being processed.
General purpose screws
The general-purpose screw has been for years a point of reference especially in the field of injection moulding.
The profile of the universal screw works with almost any existing material though it doesn't reach an elevated level of metering and melting, even if there is an increasing demand of these features in order to obtain high quality products.
We can say that this screw is a good compromise for all those applications, which do not require a specific demand.
Screws with dedicated profile
We can offer a screw, which is designed and produced according to our customer's needs, based on processed polymers and final products. We have a large number of profiles:
AMORPHOUS
SEMI CRYSTALLINE
CRYSTALLINE
BLEND
THERMOSETTING
ELASTOMERS
PVC
LSR
FAST CYCLES (PE-PP)